Assyria
This great nation grew to be a Mighty Empire that dominated the world
Start For Free
Of all the great Empires of the past few were as brutal and remorseless as the Assyrians. This great nation grew to be a Mighty Empire that dominated the world, toppling Egypt's supremacy and threatening to destroy everything that stood in it's way. In this subject you will journey to the great cities of the Assyrian and learn of their great kings. History repeats itself and there are lessons for us to learn today.
What You Will Learn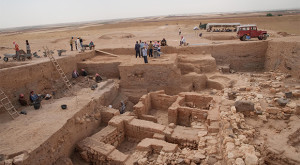 Emerging facts
Altogether some 20,000 tablets or fragments were found at Ebla and Pettinato worked feverishly at translating them, discovering some startling facts.
Sodom & Gomorrah
Until recently, critics have regarded the story of the destruction of Sodom and Gomorrah, recorded in Genesis 19, as fictitious.
Nineveh & its remains
Perhaps the most important discovery Layard made at Nimrud was a large black pillar on which was depicted a foreign king kneeling down and paying tribute to the Assyrian king.
Authors
Reviews (9)
Very good to read this, it's give me better understanding about bible. Thank you
very intresting reading :)
Very informative and interesting study, brings bible times to life and puts it in context.
Yes - incredible historical/archaeological finds to underpin the Biblical record of antiquity.
Very interesting course so much information I learned so much wonderful thanks
It is great to know that the bible I read is accurate. That there are real evidences around us to support what was written in the bible.