Staying In Control
How to maintain a healthy weight
Start For Free
Obesity is the gateway to all other diseases. Learn the lasting way to keep the bulge at bay.
What You Will Learn
Energy
Living Well explains energy intake and it's relation to the obesity epidemic.
Maintenance
Maintaining a healthy body weight is crucial - Living Well shows why and how.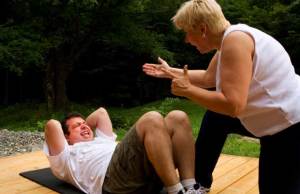 Simple, Yet Hard
Living Well shows how an obese body will hijack attempts to loose weight, and the best measures to achieve your health goals.
Authors
Reviews (7)
I would recommend this course to friends and family because it is written in simple and concise language that is easy to follow. Again, it empowers the reader to make informed choices and enjoy a healthful lifestyle. It's excitingly interactive and fun!
Simple, easy to follow and relevant.
Excellent information and format. Really enjoyed.
The course contains things we have all heard before, but it's good to be reminded and get back to the basics again.
This course is very easy and quick to do, it will show you the important facts needed to prevent and or loose weight gain, it was helpful for me, I have recommended for anyone.
It is an honour for me personally to be a part of this amzing courses.It's highly recommended.