Secrets of Prophecy
Sometimes to know where you're going you have to look back.
Start For Free
Ancient texts, thousands of years old, predicted events happening today and are one of the greatest mysteries of all time.
What You Will Learn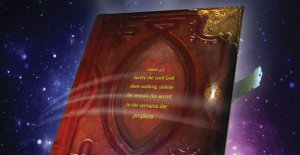 Is Prediction Possible?
Has anyone ever made an accurate prophecy? Discover the details of accuracy that are happening even today.
Is the World Going to End?
Find out about what the Bible prophesies about the end of the world, and if God even cares about our predicament.

Freedom
Learn the steps to spiritual freedom, and find out more about prophecy's mystery man.
Authors
Reviews (30)
This is an excellent, comprehensive course ..understanding the prophecies, proving their truth, from the Word of God is so helpful in having a sound understanding of the truth that Jesus is indeed the Messiah , Saviour of the world!
This is an excellent bible study course that is so good I am totally motivated to share it will all my friends and family. It was easy to read and understand plus it simulated you to search for more information through greater study of the Bible. Praise
Learnt a lot from this course. Highly recommend
I really enjoyed this course , and gave me great insight. I do recommend to others to do this as it brings you back to basic and helps increase knowledge and understanding
I really enjoyed doing this course. it gave me really good insight and took me back to the basics. yes I would recommend this course to anyone who wants to go deeper and understanding of the scriptures
Yes I would recommend this course to those that want to learn about God and the Prophecy of God as well as many other free online courses.