Secrets of Prophecy
Sometimes to know where you're going you have to look back.
Start For Free
Ancient texts, thousands of years old, predicted events happening today and are one of the greatest mysteries of all time.
What You Will Learn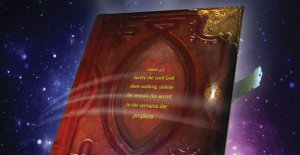 Is Prediction Possible?
Has anyone ever made an accurate prophecy? Discover the details of accuracy that are happening even today.
Is the World Going to End?
Find out about what the Bible prophesies about the end of the world, and if God even cares about our predicament.

Freedom
Learn the steps to spiritual freedom, and find out more about prophecy's mystery man.
Authors
Reviews (30)
A fantastic course praise the Lord!!!
a great and enjoyable course.. to everyone it might good for you to take part
This is a great series of lessons, very easy to understand, even for those who are new to prophecy
Yes i recommend this course because a person can really understand the prophecy that foretold the birth of Jesus and His plan for our life as our Redeemer and Friend.